We have showcased some of Tarrytown's home listings for your review. Scroll through them and contact us with any questions you may have.
Tarrytown, as a subdivision, was established in 1915 and, due to its remarkable canopy of oak trees, utilized 1930's advertising: "Where oak trees charm the eye." Today, three area parks help preserve that natural feel. Reed Park has a winding stream, pool, playground, and trails. Tarrytown Park often referred to as "Triangle Park," offers a baseball field, playscape, and natural surroundings, including a creek. Recently updated West Enfield Park provides a playscape, pool, playfields. Other nearby attractions include Mayfield Preserve, loved for its peacocks, Lions Municipal Golf Course, Laguna Gloria with its grounds and waterfront shores is loved by many. The spring-fed swimming pool called Deep Eddy is delightful. Tarrytown schools are part of Austin Independent School District. Private schools like St. Andrew's and Girls' School of Austin are within a close distance. Tarrytown offers a sense of community to its residents, especially with so many amenities available within its borders. Residents often run into each other while grabbing a cup of coffee, playing with the kids at the park, or running errands. This small-town feel, accompanied by its prized real estate location and prime luxury homes, make it one the most desirable areas to live in Austin. Roya Johnson and her husband have lived in Tarrytown since 1972; their children grew up in Tarrytown, and they own an office in the area. Roya has sold a home on almost every street of Tarrytown over the last thirty years. She can help you find the right property or sell your home. Please contact Roya today.
Tarrytown Area Amenities:
Walsh Boat Landing - is a public boat ramp on Lake Austin overlooking the Tom Miller Dam. The center is also home to the very popular restaurant Hula Hut, which offers a mix of Mexican and Polynesian cuisine in a restaurant on the banks of Lake Austin. Also, enjoy great coffee at locally owned Mozart's Coffee Shop. Enjoy lunch at one of the restaurants next door, then walk over to the ramp to meet your buddies on the boat. Or, if you have the boat, there is a boat trailer parking area across the street.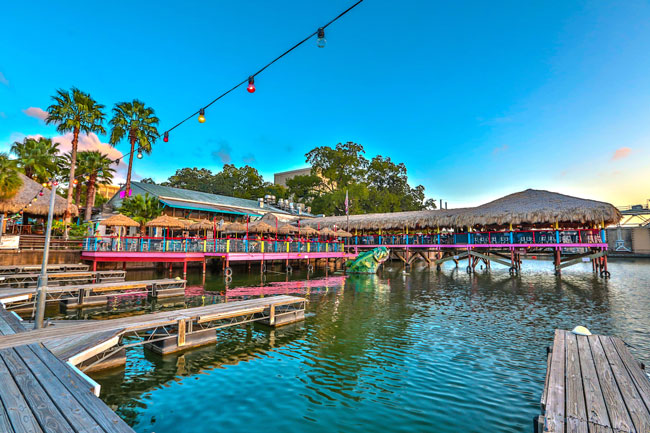 Reed Park
Offers Central Austin residents a swimming pool, a playground, walking trails, picnic tables, and a barbecue pit. Tarrytown Parkoften called "Triangle Park" for its shape, offers a baseball field, playscape, and a creek for exploring.

West Enfield Park
has play fields, a playscape, and a pool. Deep Eddy Pool is a spring-fed swimming pool open year-round for lap swimming and recreation, with a history that dates back as far as Tarrytown.

Mayfield Park and Preserve
Mayfield Park and Preserve is an island a peaceful place located in the middle of Central Austin. Mayfield Park is listed on the National Register of Historic Places. This entire estate was presented to the city of Austin in 1971 by Mary Mayfield Gutsch for all Austinites to enjoy as a park. Mayfield Park includes a historic cottage, two acres of colorful cottage gardens with towering palm trees, brilliant peacocks and delicate water lilies, all blending in beautiful harmony. Mayfield Preserve is the 21-acre natural area that surrounds the park, containing walking trails and wildlife habitat.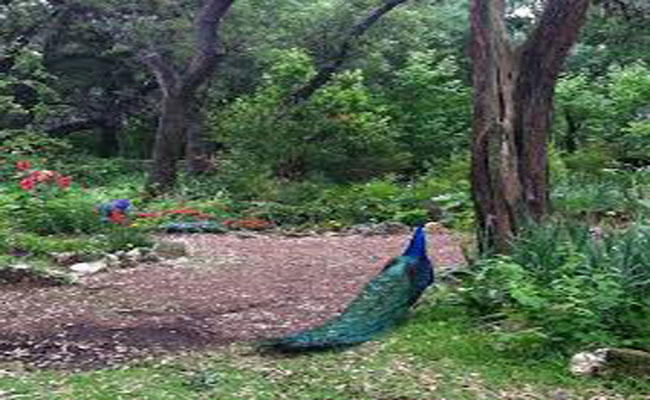 Lions Municipal Golf Course
has served its citizens since 1934 and has long been the City's most popular course. Constructed originally by the Lions Club in 1928, Lions hosted many notable golfers, including Ben Hogan, Byron Nelson and, of course, Tom Kite and Ben Crenshaw.

Laguna Gloria - Austin Museum of Art
Located immediately adjacent to Mayfield Park. The grounds of Laguna Gloria along Lake Austin were home to Native Americans and later were owned by Stephen F. Austin (one of Texas' founders and namesake of Austin). In 1943, Clara Driscoll donated Laguna Gloria to be used as an art museum. In 1961, the site was converted to the Laguna Gloria Art Museum and became an important part of the Austin arts scene. Soon after, the museum began offering art classes, and in 1983, a 5,300-square-foot facility was built specifically for the growing art school. In 1992, the institution changed its name to the Austin Museum of Art, and four years later, moved its primary exhibition space to 823 Congress Avenue, in the heart of downtown Austin. Laguna Gloria remained the site of The Art School, and in 2003, the Driscoll Villa was renovated and again became an exhibition space, focusing on local and regional artists. Laguna Gloria is also home to The Contemporary Austin Art School, one of the largest museum-affiliated schools in the nation, where classes are taught year-round to adults and children. The City of Austin and its leaders value the art, and they continually work to take advantage of this treasure in Tarrytown.