East Austin is where old and new Austin meet to create diverse communities. East Austin is defined as the area east of Interstate 35, south of U.S. Highway 290, west of U.S. Highway 183/Ed Bluestein Blvd., and north of Ben White Boulevard. In this area, the average percentage change to the median home value from 2011-2015 was over 100 percent and the average percentage change in median rent value was over 46 percent, according to the City of Austin and A&M University Real Estate Center. That was just the beginning.
East Austin offers many housing options from condos to stately homes built in 1930 totally renovated or banglow which is total redo. We have put together list of homes for you review and depending your need you can decide what interest you, after review contact us personally to go and see these properties; we know East Austin well and can help you.
Mueller - Just three miles from downtown and Austin and two miles from The University of Texas is one of Austin's largest developments, Mueller. The 700-acre Mueller site, vacated when Austin's airport relocated in 1999, is home to approximately 13,000 people, 13,000 employees, 10,500 construction jobs, four million square feet of office and retail space, more than 5,700 homes, and 140 acres of public open space. There are many other projected and developments are planned for East Austin including massive plan to make HWY 71 east toll making it easy to get to airport using SH 130 and rebuild HWY 183
Overall, the increase in property value has created a huge demand for the space in East Austin, and a changing perception regarding the desirability of its neighborhoods. Austin's young population is growing rapidly, and many of these new millennials are seeking the urban lifestyle East Austin has to offer. The highest-dollar increase in average sold price per square foot was in ZIP code 78702 with an astounding increase of $185.19 per square foot during the five-year study period. Travis County and the Austin MSA registered increases of $55.90 and $44.95 per square foot, respectively. We can help you with East Austin properties from investment to buy exiting or new home contact us.
See & Do - Head east of I-35 on 6th Street, and you'll find a hotbed of small galleries and studios popping up in this revitalized neighborhood. Each year, the artistic community of the East Side hosts a 10-day East Austin Studio Tour to promote contemporary art in the city.
| | |
| --- | --- |
| Eat and Party - You won't find any chain restaurants on the East Side; here, it's all about eating local, and many of the neighborhood's most popular establishments have been around for decades. The Victory Grill, one of the last remaining joints on the Chitlin Circuit, still serves up soul food and live music; meanwhile, over on 11th Street, crowds line up for Franklin's BBQ brisket. For years, Austin's nightlife scene has centered around 6th Street (west of the IH 35), but as more and more establishments pop up on the East Side, it's becoming a ne hot spot for live music and good beer. | |
Shop or Enjoy Yoga Class - The shopping scene on the East Side is dominated by thrift stores, vintage boutiques and locally owned specialty shops. If you're looking to get your bike serviced or pick up some new gear, the neighborhood is home to several fantastic cycle shops that cater to Austin's thriving bike community. If your wish is to relax with yoga, there are several yoga studios for your enjoyment. This area borders the Colorado River in East, with many beautiful shares and trails.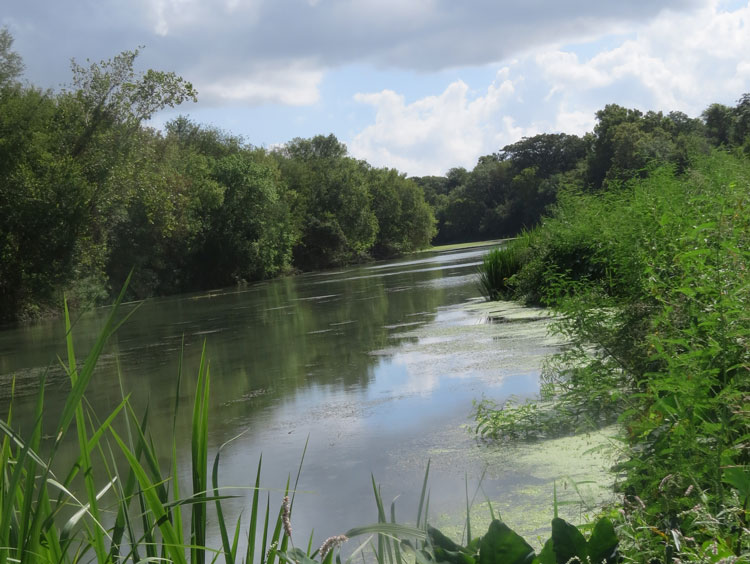 We know this area like the back of our hands; please contact us about real estate in East Austin.